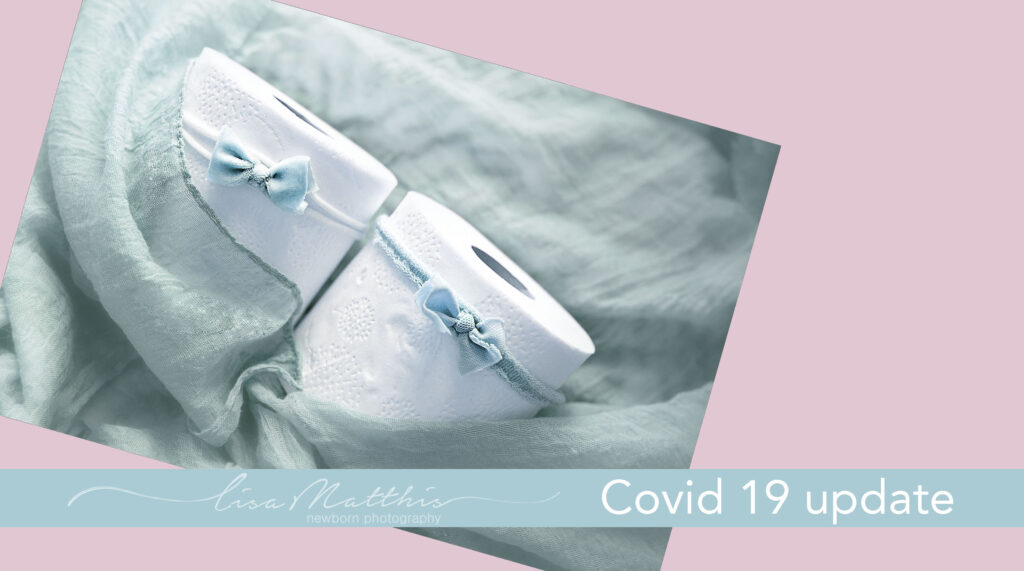 By Lisa Matthis Newborn Photography | April 01, 2020 |
As hard as it is for me to say goodbye, even if it is for only a few weeks, I have to say it. So… 'Goodbye!'. There it is, I did it!
This crazy, totally unprecedented season we are all finding ourselves in, has got us all looking for a new normal. I am some what comforted by the global 'togetherness' in which we hold hearts instead of hands and face each day knowing we are not alone. The strangest thing is realizing that family and friends across the globe are in the same boat, without me having to explain anything. I've never experienced this before. I feel closer to my family than ever before. I value the hugs, the chats and the long garden walks. I see things a little more clearly I guess. I am finding myself feeling deeply grateful for the simple things, like electricity and toilet paper, and missing the things I took so for granted.
That being said, I had to cancel my first newborn sessions this week. It was really hard for me. I kept playing it over and over in my mind hoping that somehow I would find a reason to safely continue with the sessions. I chatted to my sister, my husband, my friends… anyone who would be a good sounding board. My adventurous and playful personality always finds a way of making the impossible possible, but the more I thought about it, the clearer it became – its just not worth the risk. Your precious babies and families, as well as mine, need to stay safe, away from potential contamination. With the 'stay at home' order being passed for all Gwinnett residents (where I live and run my business from), all small non essential businesses have been ordered to close down. As much as I think that newborn photography IS AN ESSENTIAL business, most don't. I remember when my babies were born, those newborn photos were priceless to me, and nothing would have stood in the way of my newborn sessions, other than a pandemic I guess. So moms, I empathize with any disappointment you may feel. I truly do.
The good news is… I am excited to begin again as soon as the all clear has been given. I feel confident that no matter the age your 'newborn' is at that time, we will be able to create some magical memories together. Everything happens in the correct time, I truly believe that.
Until we meet again, love your family, more than yesterday. Enjoy the moments that so often go unnoticed in this busy world. Cuddle just a little longer than you usually do, and… keep safe, wash your hands and trust God.